Meet the crew at D&P Chevy
Our team is second to none. Masters or their craft. d&P Chevy.
D&P Chevy delivered exactly what they promised. Not only did they take my vision and bring it to life but they put their own unique twist on it. I stand by their work 100%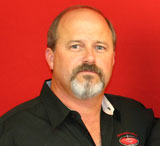 Darryl Nance
Founder / Owner
Darryl Nance grew up in Southern California and was a gearhead at an early age. At 16 (some 40 years ago) Darryl and friends were swapping a 396 into a 1966 Impala. In the late 60's and early 70's cars were a very important part of daily life. Darryl and his friends cruised Van Nuys Blvd., were involved with drag racing, and made a lot of road trips. Early vehicles owned included many GM products including Camaros, Chevelles, Impalas, and many more. Darryl gets to drive classic cars nearly every day of his life. One of Darryl's responsibilities is quality control and every D&P built vehicle is driven and evaluated by Darryl. He also has a new 2010 Camaro SS that is of course tricked out. Darryl's motto is "If hot rods are in your blood you get it, for everyone else who thinks cars are just transportation no explanation is needed."
Restoring classic cars started out as a hobby in the family garage and led to creating a business (D&P Classic Chevy) that specializes in restoring and modernizing GM Vehicles from the 1950's, 60's, and 70's. Darryl and his family and crew have now been building these great cars for several decades.
Darryl's wife Peggy is a very important part of the company and manages the business operations. Peggy and Darryl have been married for over 35 years and have two sons Nick and Pat. Peggy grew up with hot rods and her first car was a tricked out 1968 Camaro. Peggy's dad Jake was a "car guy" and Darryl and Jake built many cars together as a hobby including everything from Model "A's" to a 1957 Belair Convertible.
Peggy is the first point of contact for most callers who are greeted by the always happy and friendly voice of the business.
During the last 25 years the crew at D&P has built many show winning cars. These cars have been featured in numerous magazines and on television programs throughout the world. D&P has also been the subject of several television programs including Rides, Chop, Cut Rebuilt, Overhauling, and many more. Many of D&P's vehicles have been display cars at the SEMA show in Las Vegas. D&P built cars can be seen on the GM Performance facebook site.
The cars built by D&P are built to be driven. Even though most of the cars are award winners the goal is to build a quality vehicle that is safe, dependable, comfortable and most of all fun to drive. D&P's customers are the best form of advertising. Most of the new customers at D&P come in as referrals. D&P has worked on thousands of GM vehicles over the years and performed hundreds of frame off restorations.
The family and staff at D&P treats customers and their cars like family. If you are in the area we encourage you to drop by for a shop tour.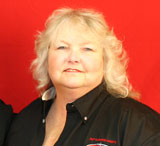 Peggy Nance
Co-Owner
Peggy Nance is the co-owner of D&P and manages business operations. Peggy grew up in a hot rod family as her Dad Jake was a true "car guy". Jake loved old cars and he and Darryl built many classics over the years. Peggy's first car was a 1968 Camaro that was "souped" up.
Peggy and Darryl started D&P back in the 1980's due to their love of classics and they could not find a shop that was able to complete a total restoration in house. D&P has grown from a small family business into one of the larger restoration shops on the west coast. Today D&P averages 50-60 cars under construction in their Huntington Beach, California facilit
Peggy's favorite car is a 1956 Chevy because she moved to California from Minnesota in the family 56 Chevy in 1959. Peggy knows more about classic cars than most guys, ouch! Peggy helps keep sanity in the family. Darryl and sons Nick and Pat occasionally have "differences in opinion" about certain aspects of car building. Fortunately, Peggy is the voice of reason and she is more than capable of setting the boys straight, you go girl.
Peggy loves going to car shows and she is well known and loved by people who know her.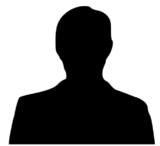 Nick
Nick has worked at D&P since 2002 and continues to excel his knowledge into building custom, high-tech vehicles. He has innovated many of the designs that bring D&P to the top of their industry. He works closely with the D&P team on every project that comes through the doors. His expertise includes trim and glass, customization, electronics, and most mechanical systems. When he was 16 he built his very own 1955 Chevy 2 Door Wagon with the help of our shop foreman Kevin to learn the process of restoration.

Nick has brought D&P into the 21st century with advanced computer billing systems and technological advances that make every step of the D&P experience fun and interactive for the customers. He has built and manages our past and current website. Nick also has helped build D&P's core internal management components.

Nick enjoys most things in life including the beach, river, car shows, law enforcement activities and making D&P a better place for our customers to enjoy.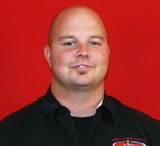 Pat Nance
Pat is the youngest son of Darryl & Peggy. Pat owns a 65 chevelle two door wagon, a 57 Chevy, and a 1971 Chevelle pro-touring. Pat performed much of the work on all of his vehicles and he drives them regularly.  He is not only a skilled mechanic/technician but he is involved in vehicle design and concept. Pat enjoys building the many hot rods, muscle cars and classics that the shop builds. He is a skilled welder and fabricator and uses these skills at D&P.

Pat has a great sense of humor and is clearly the family jokester. Favorite activities for Pat include spending time in Las Vegas and cruising in his hot rods.